Welcome To
HavenCraft Store
Monthly Goal
62% completed
Recent Payments





Top Customer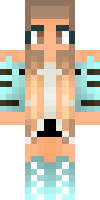 SerenityStarfall
Donated the most this month.
Your countries sales tax is included in listed packging and pricing.
We have ranks and items in our store that you purchase from. By donating you are supporting HavenCraft.
We accept payments over 50 payment methods. All purchases are final and require an adult age 18 or older to perform any transactions.
If you are having any technical issues or questions with your purchase. Come join our discord to open a support ticket.
Before checking out, you must accept our Terms and Conditions to continue.
1. All donations are non-refundable. Any players who decide to chargeback will be banned from HavenCraft. If a package is purchased by someone else under your name and that player performs a chargeback, you will be banned, as well as the person who initiated the process.
2. Please make sure that you have sufficient inventory slots available if a perk requires it. We are not responsible if you don't have sufficient space.
3. We reserve all rights to remove or modify any rank or perk at any given time without advance notice.
4. You are donating to help maintain HavenCraft, and add new features to the server.
5. Any lost In-game items from donor packs, perks, and ranks will not be refunded or returned unless you can clearly show a staff member that the item was not received due to a system malfunction or error. If the server has a reset or closed they will not be refunded.
6. Transferring donation ranks to another player or another account are allowed. If you are transferring your donation rank to another player, you and another player must agree on the transferring donation rank process before going further progress. When you are ready, contact a staff member for further assistance.